We've been more or less on break since SU's tournament run ended in the Elite Eight, but recently we were made aware of possibly the greatest poster ever, published by Chartball.com, and we just have to share it with the world: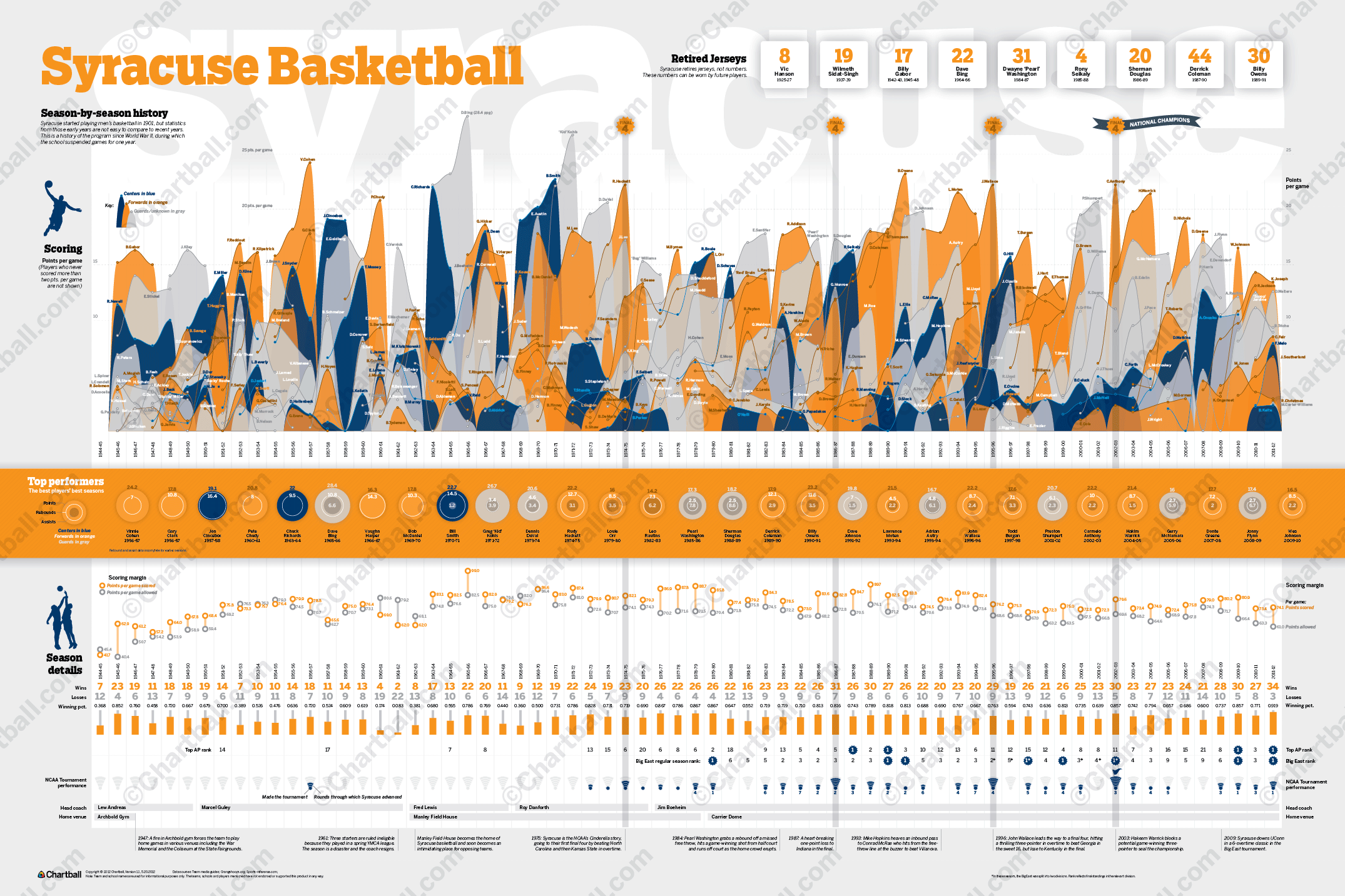 (click for larger size)
It's like a gigantic explosion of basketball excellence. There is tons here and it's worth perusing leisurely to discover all the little nooks and crannies, but what I like best is that it gives visual form to the many historical trends that SU fans know and (in some cases) celebrate. You can see how no player under Jim Boeheim ever averaged 20ppg until Billy Owens. You can see their once-per-decade, evenly-spaced Final Four appearances. And you can see the 41 consecutive winning seasons (and counting, of course). In the upper section, you can track the career scoring of every player of consequence (and some of no consequence) so see if you can find your favorites, and meanwhile be reminded of some guys that you completely forgot about (LeSean Howard! Charles Gelatt!). But my favorite part of the upper section is that you really do see how ridiculously amazing Dave Bing was.
They're selling for $33 on their site; unfortunately my birthday is 10 months away.
PS. Working on a pro update summary for everyone, should be ready by early next week.